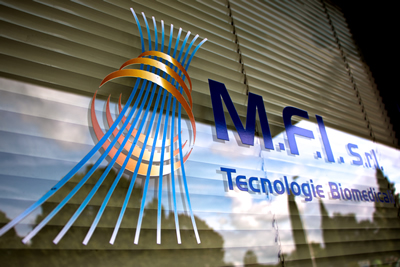 M.F.I. Today Medicina Fisica Integrata Srl is a well-established company on the biomedical equipment market in general. With its own products and a plethora of partnerships with domestic and foreign companies, it is on the Physical Medicine markets like:
- Odontology
- Aesthetic Medicine
- Physical Regenerative Medicine
- Pain Therapy
- Sports Medicine
- Dermatology
- Ophthalmology
M.F.I. srl is highly involved in an ongoing training and education effort to spread the proper use of biophysical medicine through partnerships with scientific companies, universities, hospitals, and physicians from the various branches of medicine.
Particular emphasis is placed on quality; in fact, the company is certified according to UNI EN ISO 9001 and UNI EN 13485 standards.
---
Marco Mantarro
Amministratore Unico
---
Loredana Milani
Responsabile Qualità
---
Daniela Licci
Amministrazione
---
Chiara Mantarro
Customer Service
---
Eleonora Rossi
Customer Service
---