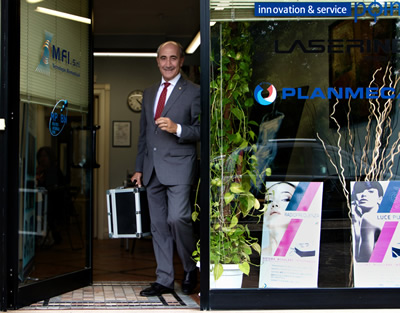 For some equipment, and based on availability, in order for the physician to be able to get to know the machine better, and at the same time offer his or her patients FREE treatment, periodically we organize some open houses at our doctor's office with the participation of product specialists.
The equipment used is perfectly functional and undergoes strict checks after every event in order to always guarantee maximum operational efficiency.
You can request and agree upon the date of your OPEN HOUSE by getting in touch with the company by phone or by filling out the form below.
"Request your OPEN HOUSE"