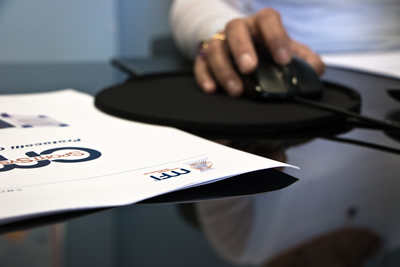 The many years of experience that M.F.I. SrL's workforce has gained in customer service for multinational companies in the Radiology and Lab Diagnostics industries allow it to face after-sales service issues by drawing a distinction between:
- Customer Service
- Technical Assistance

By Customer Service we mean all those activities that support those who avail of us, trusting us to choose the equipment and products for their doctor's office or their professional business in general.
We are well aware that often buying a more or less high-performance product or device isn't enough to be certain of the promised and desired outcomes from a diagnostic and/or therapeutic viewpoint. In general, all products, whether they be devices or consumer goods, require in-depth knowledge in order to best take advantage of their characteristics, and at the same time use them in a completely safe way.
Well, we place our focus especially on the after-sales activity of informing and training operators in order to create the necessary knowledge on that product or instrument in the shortest time possible, but completely safely for everyone, so that the investment yields a secure and profitable return, both from a professional and financial standpoint for the physician-user.
This activity gets us involved with our clients through periodic training programs, teleconferences with professionals who are already product users, and especially in the activity of shadowing on the client's premises with the aid of product specialists and/or expert users that are our technical/scientific consultants