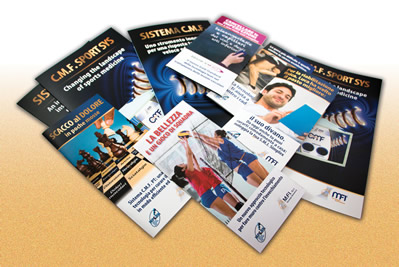 M.F.I. srl offers a broad range of equipment that can treat various dysfunctions in the field of physical therapy and motor rehabilitation, orthopedics, pain therapy, odontology, dermatology, plastic surgery, and aesthetic medicine in the treatment of vascular injuries and aesthetics in general.
Making use of a staff of physicists, designers, and medical researchers, the company produces the C.M.F. line itself, which in its different versions and models is a real technological innovation in physical medicine treatments.
Today, after careful planning that took into account both the technical aspects and the design, MFI is proud to present its new CMF Next line.
CMF Next is the natural evolution of the CMF line of devices.
CMF Next has been entirely revamped both in its design and from a technological viewpoint. A smart phone or tablet uses Bluetooth technology to run the machine entirely with a simple, straightforward application.
The expansion of the therapeutic protocols, the chance to run the programs with automatic sequences, the option to manage treatments even by reading ad hoc QR codes, and the remarkable, cunning technical devices added make the CMF Next line the most advanced you can find on the market today from the standpoints of Rehabilitation Treatments, Pain Therapy, and Regenerative Medicine.