CMF® NEXT for You, in its version just for health professionals, stands by your side to restart together.
At this complex time we have to plan and set in place new strategies that allow for a safe new beginning.
CMF® NEXT for You for You can make the work environment safer, because it gives you the chance to treat diseases with maximum effectiveness without, or with minimal, contact between the operator and the patient.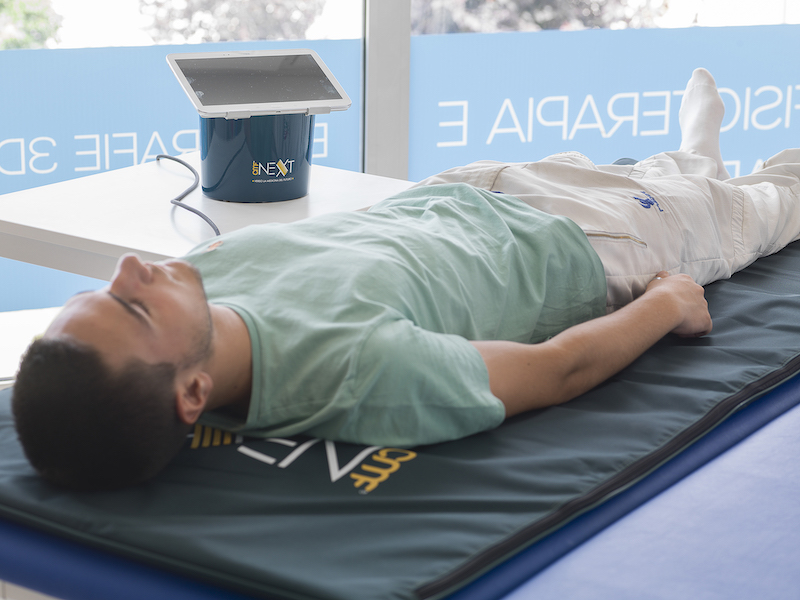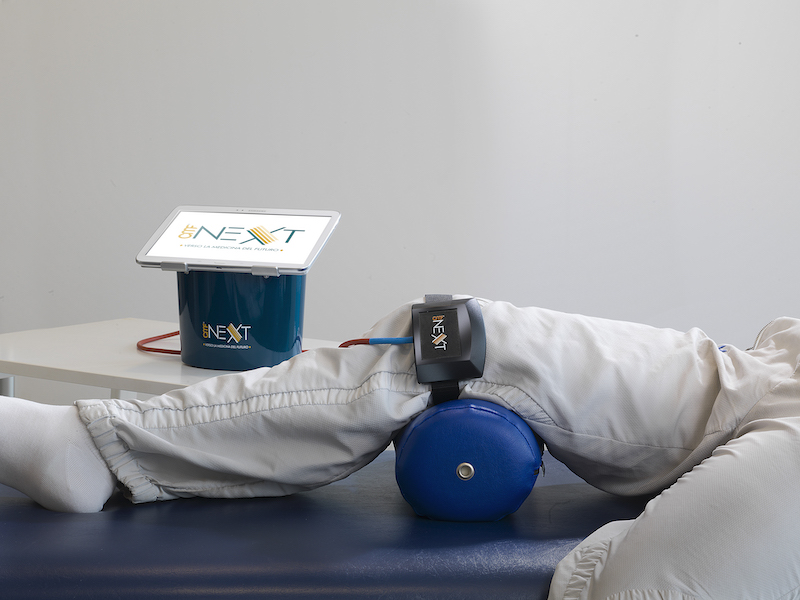 Effective in pain therapy and regenerative and preventive medicine
The CMF® NEXT for You system is particularly important at this time, since it fights chronic inflammation and oxidative states in the body as a whole. In fact, it's common knowledge that these conditions, especially at "low levels", pave the way for the onset of serious diseases and make you more vulnerable both to external attacks like viruses and bacteria as well as cardiovascular and neurodegenerative diseases, etc. The correction of these generalized chronic states of imbalance—even more dangerous since they are scarcely, if not entirely, asymptomatic—are a real genuine prevention against more or less acute serious diseases.
The CMF® NEXT for You system uses multifrequency complex electromagnetic fields that can also control pain, edema, and inflammation on the one hand, and accelerate repair functions on the other, as demonstrated by dozens of scientific works.
The advanced technology of this physical therapy allows you to reduce painful symptoms regardless of age, gender, or type of causal disease.
In fact, CMF® NEXT for You Professional assures consistent reduction of pain as early as the first 2/4 sessions (evaluated on a VAS scale). The first significant reduction comes within the first 24/48 hours.
CMF® NEXT for You Professional can play an essential role in cutting recovery time, both post-trauma and post-surgery, stimulating tissue, bone, and cartilage repair.
Extremely advanced technology for absolute user-friendliness.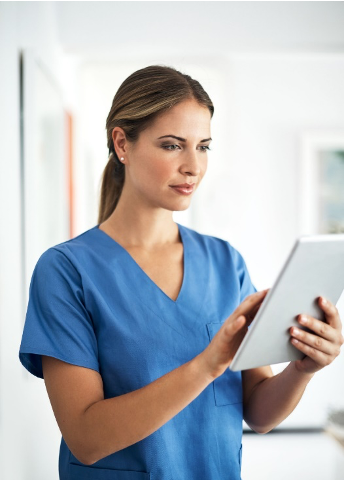 CMF® NEXT for You Professional is an electronic device designed to transfer very precise packets of bioactive information to biological tissue, capable of activating self-healing processes. Multi-frequency electromagnetic fields with varying density, frequency, time to take effect, and wave shape are applied by exploiting the positive characteristics of the magnetic induction with the aid of different designated devices:
an intensive automatic applicator;
a magnetic mat to lay the patient on for total body treatments.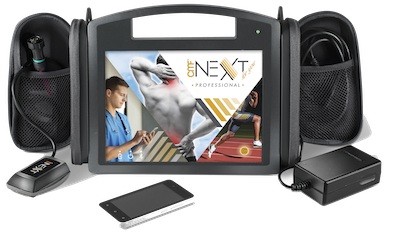 MAXIMUM MODULARITY
In its basic configuration, CMF® NEXT for You Professional includes seven programs: • Anti-edematous
• Anti-inflammatory
• Musculoskeletal pain
• Anti-oxidative stress
• Tissue regeneration
• Muscle regeneration
• Tendon regeneration


This configuration can evolve and expand modularly depending on how the user's requirements and needs change; in fact, you can buy additional packages or even individual programs later on, or even rent them for brief stints as well.
Optional programs:
• Analgesic
• P.N.E.I. Pain
• Antibacterial
• Bone regeneration
• Cartilage regeneration
• Nerve regeneration
• Revitalizing
• Jet lag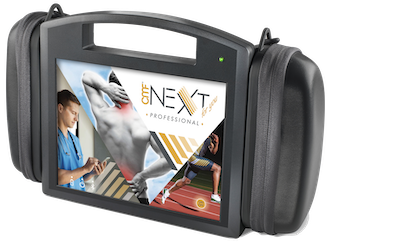 ALWAYS WITH YOU
The compact, ergonomic design, maximum simplicity and practicality, and its light weight make CMF® NEXT for You Professional an ideal work buddy

CMF® NEXT for You Professional enhances and shortens physical, manual, or drug therapies.
• Absolutely athermic waves
• Equipped with two outputs that can be used at the same time
• Management of simple, direct protocols
• Option to upgrade the programs in function of the professional's needs
• Option to rent or purchase new programs directly through the app on cell phones
• Option to read and completely carry out the biological protocol directly by using a QR code
• Also usable with metal prostheses or casts
• Compact and easy to carry
• Can also be battery-powered
• No side effects